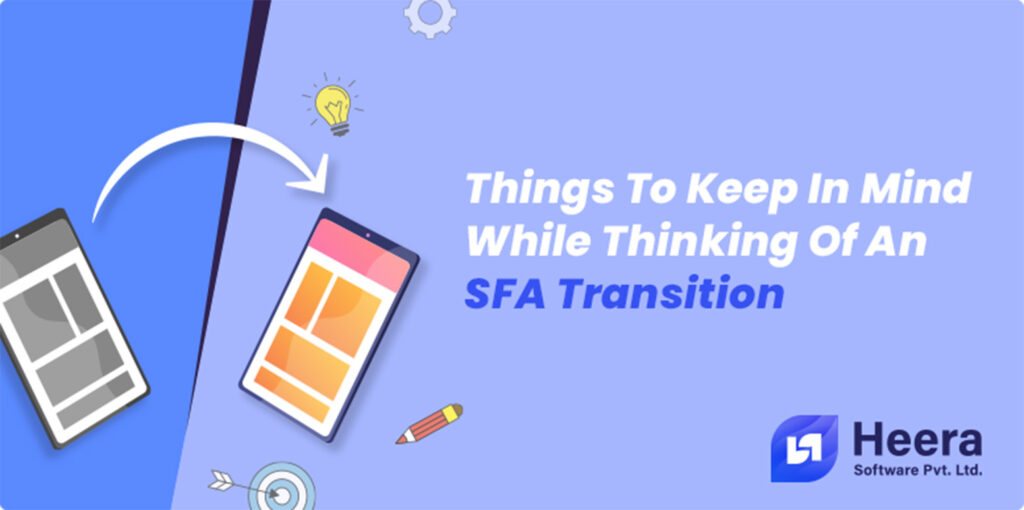 You may have an SFA solution implemented for your brand that you are not entirely happy with. There can be several reasons for feeling this way
The current SFA features do not match well with your requirements. It could also be that over the years your requirements evolved, but your SFA vendor has not been able to keep up with your change requests. And for when the changes do get done, the pace of delivery is extremely slow.
There are some better solutions with superior features available in the market. Your keen on trying them out, but the transition can feel like such a mammoth & expensive task that you are hesitant to try it.
You may be looking for a better client-vendor fit. You may be looking for a vendor that understands your business goals and needs and works with you on solving your problems as opposed to just providing a software technology. You are looking for someone who comes to you with new meaningful & relevant ideas, features & solutions based on the latest trends in the industry in addition to your suggestions.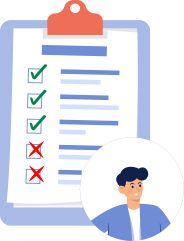 A change is strongly desired and oftentimes necessary, but there is always anxiety around whether such a transition can happen smoothly leading to the business benefit you aim for? Listing down some areas which are legitimate causes of concern in this transition journey -
User adoption – The truth is that user adoption is a key challenge in implementing any SFA. Will the users adopt the new system ? How much time will it take before we get to a stable acceptable usage state?
Will I be able to find a suitable vendor to solve all my problems and at reasonable costs?
Will the new vendor be able to deliver upon all the requirements he has committed on? What if there are gaps in what is promised and what is delivered? Will the business ROI be met with?
Old SFA systems are tightly integrated with other systems such as DMS, ERP etc. Setting up integrations all over again is no mean task. Is it worth redoing the entire integration exercise?
Implementing a new solution means getting on board stakeholders from lots of different areas to agree on the same thing. Members from IT, business, automation, finance, sales procurement etc will be involved in the decision making, each bringing in their own perspective, challenges, opinions and solutions. Getting all the people on boarded and ensuring their full cooperation is critical to the success of such a project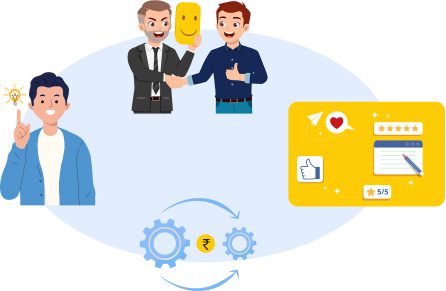 But if one is able to overcome these challenges, then there is an opportunity to implement a much better solution for your business, solve challenges your sales teams face and ultimately drive desired business growth much faster. Based on our experience of working in the industry for over 25 years, we thought of noting down some best practices to ensure that such transitions happen smoothly.
List down your problems with the old system. Identify each and every issue and pain point with the current system. Create this list by talking to multiple stakeholders to arrive at a comprehensive set of points
Based on the above list & on the latest trends in the market, make a document of requirements in as much detail as possible. List down specific success criteria from this project and what you are looking to achieve.
Assign a SPOC to drive this project from start to finish.
Discuss with your teams to build consensus of each stakeholder. This exercise will ensure their buy in and further cooperation.
Implementing an automation solution is nearly impossible without a strong support from your internal IT team. Make sure they are ready to make the time and effort commitment this project needs.
Look for the right vendor – Discuss solution features, integration capabilities, risk & impact areas and future roadmap of the vendor company before making your decision.
Do both a POC and Pilot to test out the solution completely, not only for the end users, but also for your team to get a sense of the implementation.
Plan for a rollout strategy. Plan this carefully based on what makes most sense for your business. Most companies like to start by implementing for the highest business contributing areas in the first phase and work their way down from the there.
Provide training to end users and sales teams. High quality trainings are essential for a smooth transition in the market. Make sure your vendor has the experience and expertise to deliver this.
Ensure hyper care support is provided to end users after the new solution is deployed. Any issues faced by users must be solved with priority to ensure quicker adoption.