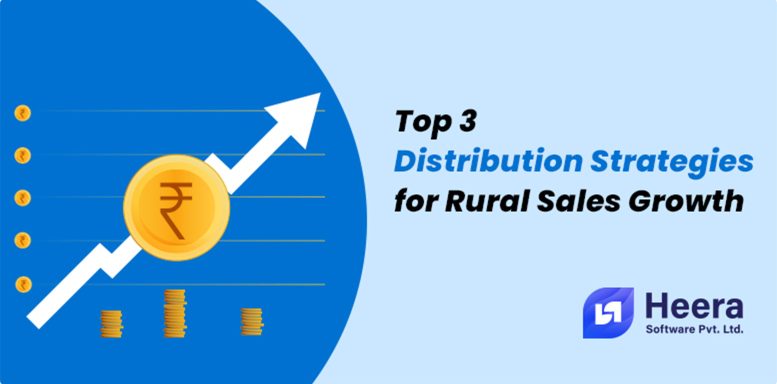 You may have an established Sales & distribution strategy for urban, but sales & distribution channels in rural India is a different animal altogether. Rural India today is primed for growth. For your brand to unlock this value a very focused strategic approach can ensure you stay ahead of the competition.
Here are some data driven strategies that you can deploy to grow your rural sales.
1. Determine Accurate ROI
Creating rural channels, recruiting distributors, deploying salesman in the market can be expensive. With heavy investments, there is a need to ensure that every penny is deployed at the right time and the right location.
Let's talk about your Sales Volumes and compare them with village populations where you sell your products.

As you can see in above example, for 'Less than 5000' population category we have an average sale of Rs 5,987. Here only 6% of the total sales are coming from this category. Which means that even though a large number of villages and a large network of retailers are serviced, the yield is low. Hence the ROI on the service cost is very less; with such analysis, you can arrive at decisions on what kind of service costs may be justifiable for the business. The money can be deployed at the right locations.
2. Create Loyalty Programs
Some retailers have a bigger selling potential compared to other retailers. But how can this information be used to take actions that convert this potential into sales for you?

If you look at 'AJ Enterprise', you can see a growing trend of sales month-on-month. A similar growing pattern can be seen for 'Jaydeep Store' from Madhya Pradesh (MP).
For retailers displaying growth trends, specialized schemes can be created to push sales. Targets can be set on forecasted buying potential and growth trends. This can create an effective push in market at specific regions and specific times.
3. Identify Emerging Product Patterns
SKUs that perform well in urban are not necessarily a hit in the rural market. But by keeping a close eye on product sale it is possible to identify emerging product categories in different markets.

This can be a key piece in optimizing your SKU range in rural india and save on operational costs.
Furthermore, doing this analysis over a period can aid in demand supply estimation at the time of launching new products in the market as well.